About Christine Gross-Loh
Christine Gross-Loh is a journalist and author. Her most recent book is The Path: What Chinese Philosophers Can Teach Us About the Good Life, coauthored with Professor Michael Puett. The Path, a New York Times and international bestseller, is being published in more than 25 countries, including the US (Simon & Schuster) and the UK (Viking).
Christine is also the author of Parenting Without Borders: Surprising Things Parents Around the World Can Teach Us. She writes on history, education, philosophy, and global parenting and has been published in the Wall Street Journal, the Atlantic, the Guardian, and Vox. She has a BA from Bryn Mawr College and a PhD from Harvard University in East Asian history.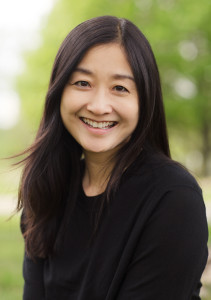 About Michael Puett, co-author of The Path
Michael Puett is the Walter C. Klein Professor of Chinese History in the Department of East Asian Languages and Civilizations and Chair of the Committee on the Study of Religion at Harvard University. He is the recipient of a Harvard College Professorship for excellence in undergraduate teaching.