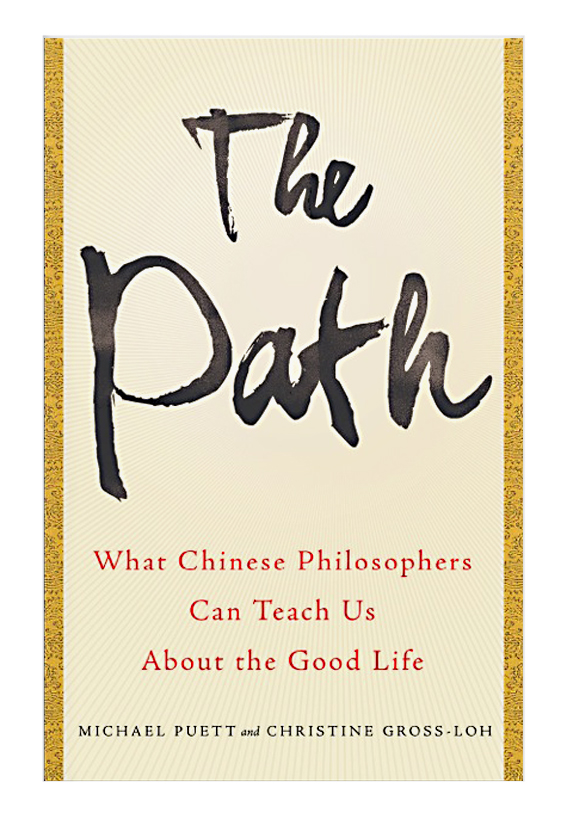 "A celebrated professor of Chinese philosophy and history at Harvard, Puett's Classical Chinese Ethical and Political Theory course has been touted as a life-changing experience and was lauded as the third-most-popular undergraduate class at the university. His book, co-written with journalist and East Asian historian Gross-Loh, is suffused with the altruistic perspectives, paradoxes, and analogies of classic Chinese philosophers and scholars. Puett first debunks common myths related to predestination, personal truth, and the illusion of freedom, and then contrasts a host of human conditions against the wisdom and pensive perspectives of moral and social philosophers like Confucius, Mencius, Laozi, Zhuangzi, and Xunzi. The art of relationships, when viewed through a Confucian ritual-rich lens, takes on new meaning and greater heft when smaller customs receive priority, creating a deeper human connection. Mencius stressed the importance of goodness and self-cultivation, natural human possibilities whose potential remains continually challenged by the "unpredictable and capricious" world we inhabit. Both Laozi and Zhuangzi believed in the human ability to connect, influence, and transform a life in constant flux through acts of humanitarianism. Xunzi's work effectively synthesized many of these thinkers' ideas regarding decision-making, vitality, impulsivity, and interactive humanity. Puett's dynamism translates well from his classroom theater onto the page, and his provocative, radical re-envisioning of everyday living through Chinese philosophy opens wide the "possibilities for thinking afresh about ourselves and about our future." His text presents creative alternatives to the stale "confines of our narrative." With philosophical consideration, our methods of interacting and coexisting may, as the author promises, have the power to better our lives and our relationships.
With its academic tone and spirited, convincing vision, revolutionary new insights can be gleaned from this book on how to approach life's multifarious situations with both heart and head."
Kirkus Review
"Can you turn a Chinese theory class into a smart self-help book? US academic Michael Puett did. The Path is not your classic self-help book ... few of these thinkers are well known to us. To talk to Puett is to view our western tradition through an entirely different lens"
Sunday Times
"A very accessible and inspiring piece of work... Anyone willing to put the work in might find that this book really can change your life"
The Sentinel
"Offer[s] interesting alternatives to some of our modern ideas of self and society ... worth the cover price"
Financial Times
"The Path illuminates a little-known spiritual and intellectual landscape: the rich body of Chinese thought that, starting more than two millennia ago, charted new approaches to living a meaningful life. But Puett goes a lot further, creatively applying this ancient thought to the dilemmas of modern life. The result is a fresh recipe for harnessing our natural energies and emotions to strengthen social connection and build islands of order amid the chaos that sometimes surrounds us."
Robert Wright, author of The Evolution of God
"The Path will not only change your life—it will change the way you see history and the world. From its wondrously fresh take on Confucius to its quietly profound read of just what it is the great sages have to say to us, this book exemplifies all that can come of the radical openness of Chinese philosophy. Read it and be transformed."
Gish Jen, author of Tiger Writing and The Love Wife
"This book is a revelation, a practical way through a fractured, distracting world. I thought I knew these philosophers—and I was wrong. Rigorous, concise, deeply informed, The Path retires our facile shorthand about ideas 'from the East' and presents a powerful intellectual case to engage, to care, and to remember."
Evan Osnos, National Book Award-winning author of Age of Ambition
"You've written a fascinating book that is going to challenge a lot of people."
Diane Rehm to authors Michael Puett and Christine Gross-Loh
"If you're looking to get out of a rut, or rise above the doom and gloom of our present global situation, Puett's channeled knowledge from the Chinese masters will be a wake-up call. We sometimes forget that our problems are as old as civilization, and maybe the answers have always been hidden in plain sight."
Publishers Weekly Staff Pick
"While The Path is a quick read, the ideas it suggests will likely stick with readers for a long time."
Shelf Awareness Review
"The authors suggest that ancient Chinese philosophers have much to teach about living a good life today. In an age of raucous self-assertion, the idea that influence can stem from self-restraint might come to have viral appeal."
Harvard Magazine Review
"This is a book that turns the notion of help—and the self, for that matter—on its head. Puett and Gross-Loh bring seemingly esoteric concepts down to Earth, where we can see them more clearly. The result is a philosophy book grounded in the here and now, and brimming with nuggets of insight. No fortune-cookie this, The Path serves up a buffet of meaty life lessons. I found myself reading and re-reading sections, letting the wisdom steep like a good cup of tea."
Eric Weiner, author of The Geography of Bliss and The Geography of Genius
"I read The Path in one sitting and have been talking about it to everyone. It's brilliant, mesmerizing, profound—and deeply contrarian. It stands conventional wisdom on its head and points the way to a life of genuine fulfillment and meaning."
Amy Chua, Yale Law professor and author of Battle Hymn of the Tiger Mother
"A worthy introduction to thinkers rarely taught in British universities"
Matthew Syed The Times
Praise for Parenting Without Borders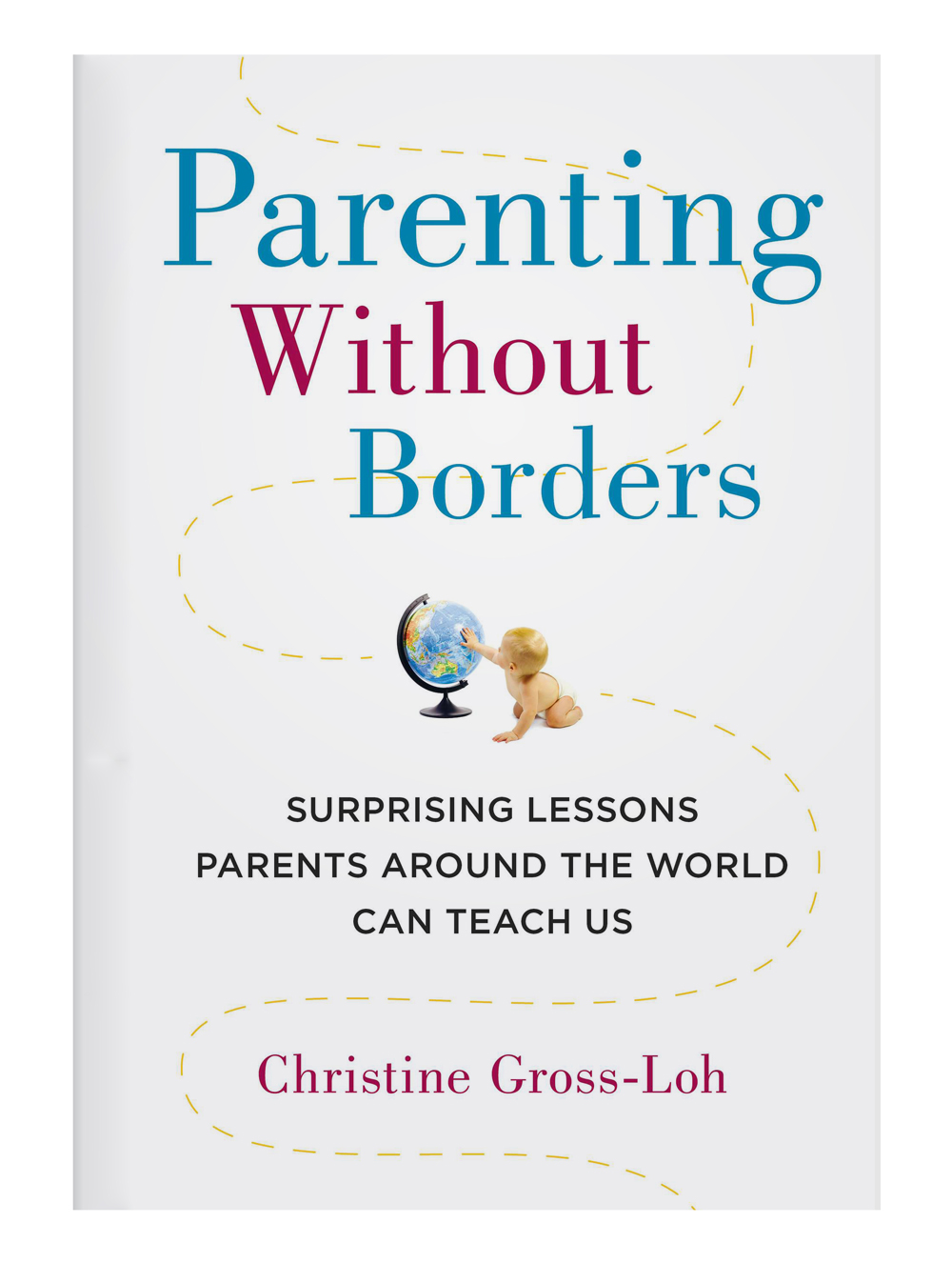 "In this beautifully written book, Christine Gross-Loh provokes American parents to see how we might do better, often with less intensity, to reach our own goals."
Robert A. LeVine, Emeritus Professor of Education and Human Development, Harvard Graduate School of Education
"In this valuable book, Christine Gross-Loh asks us to broaden our view of what constitutes good parenting; she challenges us to go beyond the limitations of our borders. This is an overdue approach to the future of the American family, demanding both intellect and humility."
Richard Louv, author of Last Child in the Woods
"Every now and then I read a book that changes the way I think. Christine Gross-Loh's Parenting Without Borders is one of those books. This will be the only book I buy for new parents…The observations are interesting and important for parents of children at every age."
Rachel Rose, Brain, Child magazine
"You don't have to move to Finland—even though your son would learn how to sew his own bathing suit and duffel bag in school—but you do want to read this book. Parenting Without Borders takes the reader on an eye-opening, fascinating, and vital tour of time-tested and effective parenting practices, with great armchair traveling thrown in for free."
Wendy Mogel, author of The Blessings of a B Minus and The Blessings of a Skinned Knee
"Our hovering/helping/worrying way of parenting feels so "instinctual" that it is astounding—and freeing!—to read how odd it appears to other cultures. Better still, this lovely book brims with examples of things parents in other countries do differently that could make our lives (and our kids') so much nicer. Love it!"
Lenore Skenazy, founder of the book and blog Free-Range Kids
"The dilemmas facing loving parents regarding how best to raise their kids can be vexing and entrapping. Christine's book offers clear and effective release for parents from their anxieties by revealing a rich landscape of effective multicultural parenting practices experiences. A balanced, factual, fresh book."
Stuart Brown, M.D., author of Play and founder of the National Institute of Play
"Through insightful research and a refreshingly skeptical approach, parenting expert Gross-Loh peers through a global lens to uncover innovative ways to raise children in contemporary America."
Worth Magazine
"Bracingly honest, straightforward, and thought-provoking."
The Boston Globe
"You may not agree with each point Christine Gross-Loh makes, but there's much food for thought here."
Pittsburgh Post-Gazette
"Smart, well-researched, accessible, and fun."
The Huffington Post
"Young American parents including myself are plagued with the feeling of making it up as they go along. Cultures around the world contain so much wisdom on parenting—and it's far past time that we harvested the best of it. Christine Gross-Loh couldn't be a better guide to lead us on a grand world tour of parenting styles and practices."
Ethan Watters, author of Crazy Like Us
"Christine Gross-Loh offers a global perspective on parenting that's practical, reasoned, and fascinating. Parenting Without Borders helps all parents take-away greater compassion, simplicity, confidence, joy and balance by sharing best practices of parents around the world. A must-read for these globally-connected times."
Homa S. Tavangar, author of Growing up Global
"This even-handed, fascinating, well-researched book takes the reader on a journey to so many different cultures and countries. On every page I learned something to make me both a better parent and a more thoughtful educator."
Jennifer Margulis, Ph.D. author of Your Baby, Your Way
"What an eye-opening tour through parenting practices the world round! Gross-Loh brings balance and perspective to complex issues, with wonderful results. Her lucid and balanced book will help parents see their practices anew, and ground their everyday decisions in something very like wisdom."
Gish Jen, author of Tiger Writing
"An intriguing look at parenting paradigms in countries where children are deemed to be the best adjusted…Gross-Loh's patient, grounded explication and engaging personal anecdotes make this a much more positive, culturally expansive contribution to the discussion than most parenting books."
Kirkus Reviews
"This book should be required reading for any parent or anyone thinking of becoming one."
Marianne LaFrance, Professor of Psychology and Professor of Women's Gender and Sexuality Studies at Yale University and author of Why Smile?